With two decades of real estate industry experience, Igor Krivoruchko brings an insightful understanding of apartment communities and multi-family properties to readers. Below, he discusses a few of the major trends behind the steep increase in the popularity of multi-family real estate.
Researching and participating in real estate ventures for years, Igor Krivoruchko is now an industry leader. His career in real estate began in 1999, but his focus on multi-family housing came about in 2004 after he realized the benefits of rental cash flow and the growing trend away from homeownership.
Igor Krivoruchko began by focusing on targeted areas with demonstrated strong growth and many renters to set up new properties. After selecting from the most opportune locations within emerging markets, he and his team started construction on a range of Class-A luxury apartment communities.
It's from this expert perspective that Igor Krivoruchko shares four insights into multi-family real estate that he believes are instrumental in its growth today.
Fewer Millennials Living at Home
After the housing market crash of 2008, many millennials were forced to either relocate to faraway places to find affordable housing or else move back into their parents' homes. Today, however, millennials are leaving home for multifamily developments and amenity-rich apartment communities. This migration fuels today's multi-family housing market and encourages other millennials to get on board.
Baby Boomers Downsizing Houses
As the housing market builds more and more steam, baby boomers who own properties find it useful to downsize to either profit from selling their home or to minimize living costs. This, in turn, is many times the push that gets millennials out the door and closer to multi-family housing units. Baby boomers, on the other hand, are also embracing city life and the affordability (and smaller size) of most multi-family homes.
Developments in Large Cities
Because a growing job market is prompting graduates, millennials, and others to seek out larger cities for work, multi-family units are getting a lot more attention than in the past. Working in densely-packed cities typically causes residents and commuters to rely on local transportation like monorails and bus lines. These transit-oriented developments almost always consist of apartments, condominiums, and other more affordable multi-family home setups that cater to the busy city lifestyle.
Trends in Sustainability
As millennials and city-goers adapt to the city lifestyle, they focus on sustainable elements like on-site parking, wellness features, amenities that out-perform homeownership, and more. In addition, these residents value social connectivity and top amenities that will benefit their busy and often hectic lives. The multi-family housing unit is a clear solution that fits their needs and many times exceeds expectations.
"We're already seeing how as people change the way they live, work, and interact with each other, multi-family housing provides a lot of benefits that haven't really been in high demand before now," says Igor Krivoruchko.
Igor Krivoruchko Shares What You Need to Know About Multifamily Real Estate Investments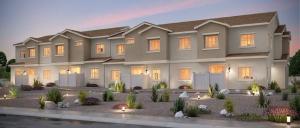 Multifamily real estate is an appealing investment to many who love real estate, said Igor Krivoruchko. Igor Krivoruchko has been involved with real estate ventures in 1999, and he is well acquainted with the pros and cons of choosing to invest in multifamily real estate.
Ultimately, multi-family homes have disadvantages and advantages just like any other type of real estate investment. It's important to know what you're getting yourself into and whether multifamily real estate investing is the best fit for you and your lifestyle.
Here are Igor Krivoruchko's top pros.
PROS OF MULTIFAMILY REAL ESTATE INVESTMENT
Multifamily real estate investment is a great way to grow your investment portfolio, said Igor Krivoruchko. Since it returns big returns quickly, multi-family homes can build wealth rapidly with less time and energy than you would put into separate units.
"When you choose multifamily real estate, insurance is made much simpler," said Igor Krivoruchko. For people who don't like to juggle insurance policies on multiple properties, this is a great perk. Instead of opening multiple policies, you can use one policy across all units.
There is also great long-term value in multi-family homes, Igor Krivoruchko said. Since they have the potential to generate more income and are considered forms of investment, they typically have stable long-term growth and don't fluctuate in the same way single-family homes on the market do.
LUXE Residential partner, Igor Krivoruchko on the groundbreaking of 227 apartments in Edina
Ground will be broken on site of a new 227-apartment complex in Edina, Minnesota, near Edina's Southdale Center on Monday, June 24th. The existing office buildings there will be torn down, said LUXE Residential partner, Igor Krivoruchko, in order to build a two-phase apartment project with underground parking.
Phase 1 of the project is a 227-unit, 6-story building, and phase 2 is projected to be a 148-unit, 5-story building, Igor Krivoruchko explained. The 3250 Professional Building will be demolished as part of phase 1, and the Titus Building (which has tenants with long-term leases, according to Biz Journals) will be demolished as part of phase 2 and will be a lengthier process than phase 1.
The Florida firm developing the housing is LUXE Residential of Aventura, Florida. The company has more than 6,000 housing units across the United States.
The apartment buildings are being built on a 5.7-acre site at 66th Street West and York Avenue South. The developer, LUXE Residential, paid nearly $12 million for the two office buildings that are being torn down to be replaced with luxury apartment buildings.
Edina, a suburb of the Twin Cities located in Hennepin County, Minnesota, has a population of nearly 50,000, making it a great location to put these luxury apartments, according to Igor Krivoruchko. The median household income in Medina is estimated to be nearly $92,000. Edina also acts as the headquarters for large companies including UnitedHealthcare, Jerry's Foods, Lund Food Holdings, Edina Realty, Regis Corporation, Dairy Queen and Orange Julius.
Since the apartment complex will be located so close to Edina's Southdale Center, this makes it an ideal location for the project, said Igor Krivoruchko. Southdale Center is a shopping mall with more than 100 tenants. It is a popular location for shopping, eating and entertainment in the area, giving the apartment complex an excellent and desirable location, according to Igor Krivoruchko.
Igor Krivoruchko is a partner at LUXE Residential. Igor Krivoruchko has been involved with real estate ventures since 1999. In 2004, he realized the benefits of rental cash flow and the trend away from home ownership, so he began focusing on the multi-family arena in the United States. Igor Krivoruchko targeted areas with strong growth and upwardly-mobile populations. Then, he selected the best of those areas in emerging markets and began building Class-A luxury apartment communities.